Two Golf Professional Instructors to Serve You!
Don Gorin a member of the Professional Golfers Association, has and will continue to be a staple at The Landings. Don has over 24 years of experience as a Golf Professional. Don is responsible for the development, marketing and execution of private and group golf instruction programs. In 2003, Don was the recipient of the PGA Acushnet Scholarship for academic excellence. In 2005, Don was elected to the GA Presidents Council for his contributions to the growth of the game of golf. In addition, Don has become certified in comprehensive physical training through NASM and TPI to help him better assess golfers for physical deficiencies as well as mechanical swing flaws.
Don has a wide array of experience in the golf industry including designing golf education programs, providing private and group instruction to a wide range of golfers, conducting lessons with video analysis, assessing students for physical deficiencies and recommending corrective exercises, scheduling and coordinating golf tournaments and corporate outings and managing pro-shop operations.
Don may be reached at 314-954-7407 or email at dongorin@pga.com. For more information visit Don's website at http://www.dongorinpga.com.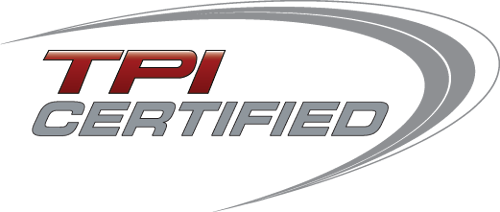 ---
Maria Palozola
Maria Palozola is currently the Lead Instructor for The Golf Channel Academy with Maria Palozola and the Owner of St. Louis Golf Lessons. St. Louis Golf Lessons staff conducts lessons at the Landings at Spirit Golf Club and Big Bend Golf Center. Maria is also the Head Golf Professional for the Missouri Athletic Club.
With 25 years of full time teaching experience Maria has received several awards and accolades including:
Multiple elections to the Golf Digest's Best Teachers in State list, Golf Magazine's Top Teachers in the Midwest List, LPGA Top 50 Instructor, 6- Time LPGA Midwest Teacher of the Year, 2 - Time U.S. Kids Golf Top 50 Teacher, US Kids Top 50 Master Kids Teacher 2018, and, Top 50 Golf Range Association of America Growth of the Game Instructor.
Maria also serves on the National Advisory Staff for the USA Junior National Golf Team Coaching Program, on the LPGA Hall of Fame Committee and is the Vice President of the LPGA Midwest Section. She established The Palozola Foundation - working to heal the body, mind and spirit of our wounded through golf. Maria grew up golfing at Forest Hills Country Club where she was the Missouri State Amateur Champion, 2 - Time St. Louis District Champion and the Missouri State High School Champion. She went on to win the Illinois Open and the LPGA Midwest Section Championship. She has competed in a handful of LPGA Tour Events Including a major, the LPGA Championship.
Maria may be reached at 314-440-9082 or maria@mariapalozola.com to schedule golf lessons and club fittings. For more information about Maria Palozola and St. Louis Golf Lessons, please visit their website at http://www.stlouisgolflessons.com