Customer Service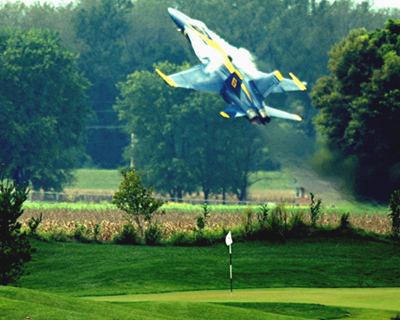 The Landings at Spirit Golf Club strives to provide each customer with first class service. Our commitment is to provide you with "your own private country club" for a public fee. We encourage our team to engage in conversations with customers and step away from their work stations to interact and get to know each customer on a personal level.
Every year management reviews all staff members to ensure that they are providing customers with the best possible customer service, with a smile. Every year we have friendly team members that qualifies to work season after season for us.
The Landings at Spirit Golf Club's motto is to lead by example. With that in mind, we feel that all team members should grow as individuals as well as a team.
If you are tired of pressing 1 to get the pro-shop, call the Landings. We pledge that a live person will answer your call to assist you in booking your tee times, or answer any questions you may have.
Your experience matters. Landings at Spirit Golf Club frequently will ask for your experience on the course staffing, food and beverage menus and course condition or suggestions for course improvements.
Any comments or suggestions for ways for us to better our customer service may be directed to Steve Swarringin, Course Superintendent, or Paul Gerson, Director of Golf Operations at 636-728-1927.