Adult and Junior Clinics
Junior Golf Programs
The Landings at Spirit Golf Club has offered junior golf instruction for the past 15 years and PGA Director of Instruction Don Gorin has been instructing juniors for over 21 years. The facility will continue to provide trained and experienced instructors to help promote a lifetime sport.
Our camps consist of range instruction on the full swing, short game, and on-course playing, while learning course etiquette and the rules of the game.
Each camp session will have a maximum of 8 students per class and a minimum of 4. This will ensure plenty of individual instruction.
We want each of our campers to experience a fun and enjoyable time while learning the proper way to play the game of golf.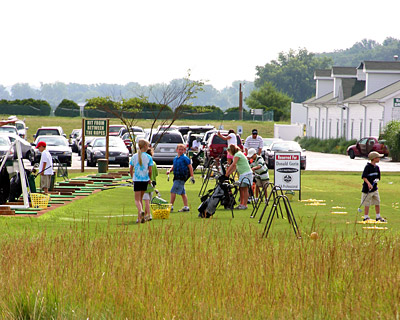 ---
PGA Junior League
PGA Junior League Golf
PGA Junior League Golf is designed to bring a "Little League" atmosphere to the game of golf. (PGA JLG) features a team- vs-team scramble format in a structured league setting that provides for a more popular, less stressful, competition. The emphasis is on the fun, recreation, and sportsmanship of the game for boys and girls, age 13 and under of any skill level. Where every participant gets the chance to play, join my team today.
For more information or to sign your child up you can go directly to my page by clicking on the link above.
---
Make a Commitment to a Golf Program
Family: $899 - Single: $599
Pay a one time fee and receive 1 1/2 hours of instruction per week for three months.
Family
Maximum of four people
Lessons must be taken together
For more information ask for Don Gorin, PGA Director of Instruction